Chernobyl and the Eastern Ukraine: portraits and destinies 1986-2015
The competition of research essays "Chernobyl and the Eastern Ukraine: portraits and destinies 1986-2015"
(August-December 2015 under Ministry of Foreign Affairs of Germany financial support)
Chernobyl History Workshop, Ukrainian Association of Oral History held a competition of research essays "Chernobyl and the Eastern Ukraine: portraits and destinies 1986-2015" under Ministry of Foreign Affairs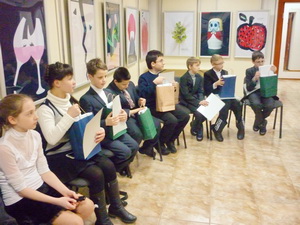 of Germany and the International Education Centre, Dortmund support. The objective of the competition was to attract attention of young people to Chernobyl catastrophe and the importance of keeping the memory and sharing the experience of the liquidators and all the people, who were the part of this terrible tragedy. Pupils, students and young researches were invited to take part in the competition. The participants described the destinies and a course of life of the liquidators of Chernobyl NPS breakdown and also people displaced from the exclusive zone in the second part of 1980 and from ATO zone during 2014-2015 on the basis of written interviews and collected documentary materials.
Young people from all over Ukraine took part in the competition, The authors of the best works got prizes in seven nominations. It is necessary to mention the students of Korolenko teaching and educational complex for children with the problems of sight among the winners of this competition. Twelve pupils from this educational institution became prize-winners in the nomination "Artistry and creativity".
According to the results of this project, it was published a collection of the winners' works included 10 essays, These were the works of prize-winners in 10 nominations – "The best combination of ATO and Chernobyl topic", "Artistry and creativity", "The best analytical approach", "Special contribution to preserving of witnesses' memories", "The best family story", "War and the experience of displacing", "Honorable mention prize". Author's composition, logic of exposition, direct speech of storytellers and all the illustrative materials were saved during the publishing.

Загрузить: Сборник работ победителей конкурса.