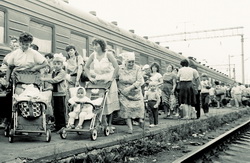 Due to Chernobyl catastrophe a huge amount of people were forced to leave their homes. Only during 1986 more than 115 thousands of people wer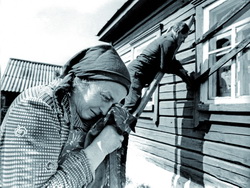 e evacuated from Chernobyl zone. The inhabitants of Prypiat, the town, located closely to the nuclear power plant, were evacuated on the 27th April in 1986. Leaving they were sure that they could be back in several days. They had no idea that they were saying goodbye to their native land forever.
After 3 year suppression policy, only in 1989 the Soviet government was forced to admit that in many places outside of 30-kilometer zone the level of radiation was not reduced to a proper norm. That is why it was taken a decision to expand the territory, from where the population should be evacuated. As the result of the catastrophe about 350 thousand people were displaced. It was especially difficult for old people, who had never left their homes before. It was very hard for them to adapt in a new place of living, most of them died prematurely. But younger forced displaced people faced difficulties with adaptation and integration into a new local community. Among these problems we can point out the unemployment, non- availability to get places for kids in kindergartens and others, prejudiced attitude of new neighbors, who considered that radioactivity was infectious and benefits were undeserved.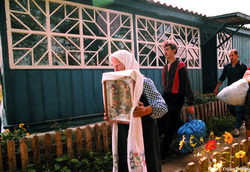 Having got a hard experience of forced displacement, sometimes even compulsory one without any chance to come back, many people were able to  build a new life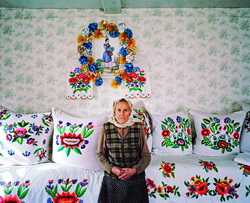 in a new place. However, the pain from losing the home has remained and in 30 years displaced people are visiting their villages and towns in commemoration days. The example of this is Vilcha village in Kharkov region, the inhabitants of which were resettled from the zone of radioactive pollution. Once a year, in the commemoration day "Radynitsa", they came to their relatives' graves located in Chernobyl zone. So far as Vilcha inhabitants know how difficult is to start a new life after the catastrophe from the very beginning, they started to help forced displaced people from Donetsk and Lugansk regions. Besides among these new displaced people there are a lot of chernobyls. Just in the Kharkov region from the period from 2014 to 2015 more than 2 thousand chernobyls with the status of disabled people from the involved in a military conflict zones were looking for new homes. Most of them lost their homes for the second time after Chernobyl catastrophe.