Translation workshop "Chernobyl Oral History in German"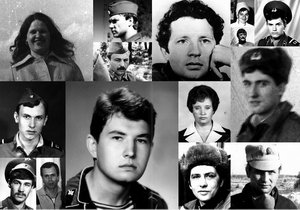 (September 2017 – May 2018, under the German Embassy support in Ukraine)
Chernobyl History Workshop in the partnership with the department of German philology and translation of School of foreign languages, V. N. Karazin Kharkiv National University under the German Embassy support within the Year of German language in Ukraine 2017-2018 is realizing a project "Chernobyl Oral History in German".
The objective of the project is to make stories of people, who have taken part in the liquidation of Chernobyl nuclear power plant consequences or who have been resettled from the contamination area, available in German. The students-Germanists of V. N. Karazin Kharkiv National University, Kharkiv University of Humanities "People's Ukrainian academy" and H. S. Skovoroda Kharkiv National Pedagogical University will translate the interviews with chernobyls into German. The interviews in German will enrich Chernobyl Oral History Archive. The book "Chernobyl: Sketches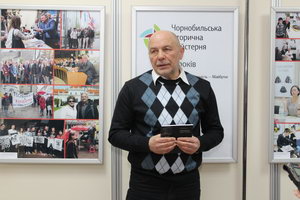 from life" by Oleg Veklenko will be also translated into German within the project.
The access to Chernobyl Oral History Archive in German will provide German-speaking society with the opportunity to learn more about the catastrophe, its consequences directly from people participated in those events. It is also important that the information contained in the Archive will become a valuable source for European scientists and will allow them to analyze social and human aspects of Chernobyl catastrophe.
The edition in German of Oleg Veklenko's memories about the period of being in Chernobyl, supplemented by author's pictures and photographs would tell the European society about the influence of technogeneous catastrophe on the life of a particular person.
The translation into German of oral history interviews will allow Ukrainian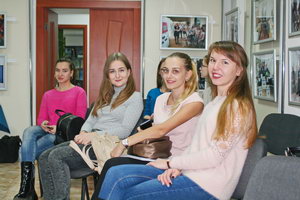 students to gain practical translation experience, as well as to improve their professional skills.
The most active participants of the project will have an opportunity to take part in the European Action Weeks as translators.